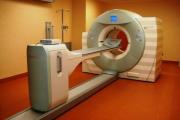 Person in charge: Dr. Matteo Salgarello
It is equipped with the following
– PET (Positron Emission Tomography)-CT
– Gamma Camera
– SPECT (Single-Photon Emission Computerized Tomography) – CT
Bookings (at the counter or by phone):
Monday-Friday 8.00 am – 3.00 pm
tel.: +39 045 60 13 389 / 575
fax: +39 045 60 13 307
segreteria.medicinanucleare@sacrocuore.it
Online application to book PET-CT (care of the family doctor): click here.
Once the application form is duly filled out and sent online, you will be contacted by the secretary for an appointment.
Cancellation of online examinations: click here.
Read here the information on scintigraphy.
Read here the instructions on the treatment for hyperthyroidism.