Director: DOTT. MARCELLO CECCARONI
Head of Unit: DR SANTE BURATI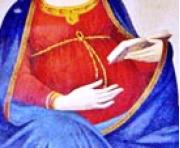 Dear Madam,
The staff at the Obstetrics and Gynaecology Unit are delighted to welcome you here.
On this page, you will find some useful information on our ward and the services offered by our Hospital; for any further information please contact us directly.
The obstetrics team and the head midwife
Watch the video presentation on the ward.
Read answers to frequently asked questions (FAQ).
Contacts: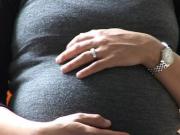 Obstetrics Tel. 045.601.33.58
Nursery Tel. 045.601.33.95
Fax 045.750.04.80
E-mail ostetriche@sacrocuore.it
Location
The Obstetrics Unit is located on the 3rd floor of the Sacro Cuore Hospital, Entrance F.
Accommodation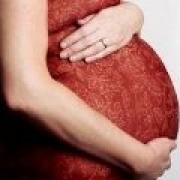 The ward has 3 rooms containing 2 beds with permanent changing tables and 4 rooms containing 3 beds with changing tables.
There are also 4 single rooms available with changing tables, depending on the availability at the time. For the rates please click here.
All the rooms have a bathroom.
Labour and delivery area
There are 4 labour/delivery rooms available in the ward.
Blue room
Yellow room
Red room
Orange room
The same area has two operating theatres, one of which is always available for emergency caesarean sections.
Particular attention is paid to the mother's choice of preferred positions during delivery.
Since 2011, there has been a water birth pool.
What to bring to hospital
What the mother needs
• Full pregnancy documentation and personal documents;
• Nightgowns or pyjamas with a front opening;
• T-shirts for delivery (normal t-shirts);
• Underwear (some disposable underwear);
• Towels and personal hygiene products;
• Sanitary towels will be provided by support staff.
What the child needs
• 4 or 5 terry towels;
• 6 pairs of cotton or terry cloth underwear or 6 t-shirts or onesies (wool in winter and cotton in summer);
• 5 baby smocks with leggings or romper suits;
• Shoes, stockings and bibs.
For further advice, please see the Nursery Page.