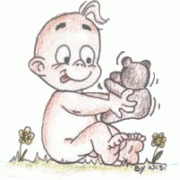 Head physician:
Dr Antonio Deganello
Telephone: +39 045-6013296
Fax: +39 045-7500480
The Paediatrics ward is located on the fourth floor of the Sacro Cuore Hospital, entrance F.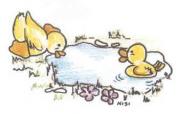 Living in the ward
The child will spend most of the time in his/her room. It is equipped with a wardrobe, bedside table and chair; while there is a table, television set and bathroom for communal use. During summer, air conditioning is also provided.
The rooms can sleep two; parents will be provided with an easy chair or recliner so they can spend the night next to their child. If the baby sleeps in the cot, the mother may use the bed.
Each bed is fitted with a light and a call bell.
The person caring for the child is provided with a meal alongside the patient.
Due to organisational and care requirements, please only receive outside calls between 7:00 p.m. and 8:00 p.m. on the number +39 045 601 33 92.
Please remember that the use of mobile phones is not permitted in the hospital.
An on-call paediatrician is available on the ward. The medical staff are there 24 hours a day and are always available to provide information on your child's illness.
The head physician and doctors perform their rounds in the morning between 9:00 a.m. and 11:00 a.m. and in the afternoon between 4:00 p.m. and 6:00 p.m.
The head nurse is available to meet any needs the parents may have.
The nursing staff will administer any medication, take any blood samples and provide any further assistance during the child's stay in hospital.
The ward housekeepers will work together with the nursing staff to provide special attention to the child's comfort, maintaining appropriate hygiene levels and handling any work of this nature.
Every day minute by minute
6.00 a.m.
Ward activities begin:· checking body temperature (the thermometer remains for personal use until the point of release)

· performing scheduled tests

7.00 a.m.

·taking blood samples and administering treatments

·making the children's beds

8.00 a.m.

· breakfast

9.00 a.m. – 11.00 a.m.

· doctor visits

· scheduled diagnostic tests

12.00 p.m.

·lunch

2.30 p.m.

· checking body temperature

4.00 p.m.

· snack

4.00 p.m. – 6.00 p.m.

· doctor visits

· administering treatments

6.00 p.m.

· dinner

8.00 p.m.

· administering treatments; distributing containers for the collection of next-day stool and urine samples; notifying the need for potential fasting during the following day.

9.00 p.m. – 6.00 a.m.

· night's rest
Please note
For admissions to the Paediatrics ward, please bring everything your child will need: nappies, underwear, teats, toys, books, etc.
For ordinary admissions or day hospital admissions, you need to bring your health card.
Please remember that any toys and everything else provided by the ward is for the communal use of all the children in hospital.
Before temporarily leaving the ward, please always notify the nursing staff or the head nurse.
If you have to accompany your child outside the hospital for any special requirements, you will need a temporary pass signed by the doctor
Scarica il pieghevole