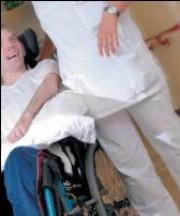 Intensive Rehabilitation (UGC-US) at the Sacro Cuore – Don Calabria Hospital of Negrar operates within a defined structure – in compliance with the National Guide Lines of Rehabilitation – of Third Level Intensive Rehabilitation: its aim, therefore, is the functional recuperation of patients with multiple, serious and complex disabilities following post-traumatic neurological or other damage, in the post-acute phase and who require a higher level of therapy, assistance and rehabilitation. The department welcomes patients who come mainly from Neurosurgery of Verona, Resuscitation of the Hospitals in Verona and the province and from various other hospitals in the region.
Our department is a single structure, made up of three unit, each dedicated to a specific pathology.
UGC (Serious Brain Damage Unit)
Sectors 20-21-22-23, with eight bedrooms which can welcome up to 21 patients.
Our aim is to recuperate the person with acquired brain damage following serious head trauma or serious acute, vascular or anoxic brain damage. Brain damage is also known as cerebral damage or, in the case of trauma, cranial-encephalic damage.
US (Spinal Unit)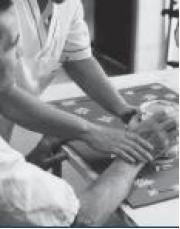 Sectors 24-25, with five bedrooms, for up to 15 patients.
This unit intervenes for the recuperation of the functionality of people with traumatic or other types of spinal damage. Spinal damage is also known as myelolesion or medulla lesion.
Subintensive Therapy Unit
Located within the UGC wing and reserved for a maximum of five patients requiring continual observation. Visits are limited.
The unit admits patients with serious medulla or cerebral damage, in instable clinical conditions, who require constant monitoring and demanding assistance or particular procedures.
This sector is also able to accept a maximum of two patients in assisted ventilation.
THE AREA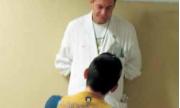 Our department, located in an already-existing building, was designed by architect Stefano Maurizio, known for his attention to problems of disability. The area includes three wards divided into a variety of sectors and some communal areas that can be freely accessed, such as the living room, or have limited access, such as the canteen or doctors' offices. Some areas, such as the nursing clinic, are also reserved for staff only.
Every room has individual characteristics. The doctor and charge nurse may later modify the bed area assigned at the beginning, depending on the rehabilitation phase.
What to expect in the rooms
Rooms, climate controlled at 25°C, are equipped with an interphone and bathroom for people with limited mobility. All rooms also have a television. Each patient is provided with their own bed side cabinet and wardrobe. During their stay, patients should only keep in their rooms items that are essential for cleaning and hygiene operations. In addition to the wards, our department also has the following areas:
Dining room
Access for patients only. At dinner time, patients may be assisted by a single family member. The dining room is linked to the department's kitchen, to which – for hygiene reasons – only staff has access.
Living room
A spacious and bright room with wheelchair access. It has a television, board games, round tables, and chairs for visitors. Out of respect for those requiring mobility aids, all chairs must be put back around the tables after use. There is also a fridge, where patients may keep their own food, as long as it is packaged in hermetically-sealed containers labelled with the patient's name. A microwave is also available.
Reserved areas
These include the doctors' offices, the nursing station and the storehouse. These areas are used for activities requiring privacy. Reserved materials and documents, for which the staff is responsible, are kept here. For this reason, except when specifically and expressly invited by the coordinators, access is forbidden.
ACCESS AND VISITING HOURS
Access to rooms on the wards is limited to no more than two visitors per patient at any one time. In order to guarantee good organisation and to ensure the privacy of other patients, visitors may only enter the ward at the times and to the areas indicated. In the event of necessity and only in exceptional circumstances, the doctor and charge nurse may allow – for the rehabilitation project – permission to enter outside of the established times. This will be of limited time and refer to a single person.
UGC and US sectors
Every day from 4:00pm to 9:00pm
Saturday, Sunday and holidays additionally from 11:00am to 1:00pm
Subintensive Therapy
Every day from 4:00pm to 6:00pm
Saturday, Sunday and holidays additionally from 11:00am to 1:00pm
During visits, nurses and staff are duty bound to protect the patient, both with his own visitors as well as when he has to "suffer" the presence of those of another patient. In addition to the known hygiene risks, many patients have conditions which may cause them, when faced with strangers, to suffer or feel discomfort. It should also be remembered that, given the delicateness of the pathologies, entrance to the ward is not recommended for those under the age of 14.
Outside of the visiting times, visitors may use the living room or the waiting room. As admission is for therapeutic reasons, patients are often busy with medical examinations, clinical tests or therapy which means that they may not be in bed when expected, or during visiting times. This also means that they must be guaranteed enough time to rest upon their return.
INFORMATION FOR FAMILY MEMBERS
For family members of patients requiring somewhere to stay, due to distance from home or transport problems, some rooms are available (limited in number, and outside of the ward but within the structure), at economic rates and with the opportunity, upon payment, of also accessing the canteen.
There are also parking permits available for the car park at the hospital, again limited in number, upon prior agreement with the charge nurse and the Management.
QUALITY OF LIFE
Rehabilitation starts primarily from an interest in taking care of ourselves. For personal care and hygiene use, we strongly recommend, therefore, that patients should bring personalised wardrobes and beauty-cases which will be more pleasurable than those provided by the hospital. Below is a list of the main personal items which may be useful during the patient's stay:
• clothes
Short-sleeved cotton T-shirts, tracksuits, pyjamas, comfortable trainers, short cotton socks;
• beauty products
Towels, shower gel, shampoo, deodorant, comb, toothpaste, toothbrush, nail-cutters, wet wipes;
• male hygiene products
Shaving foam, wet razor or electric razor, styptic pencil.
In their room, patients may listen to the radio, as long as they do not disturb others. Taking into account medical commitments, those who are able may move around freely outside of their rooms and spend time in the living room. They may also spend time outside, in the garden below the building or in the canteen with the newsstand in Casa Nogarè. In order to leave the hospital area, permission must be sought from the Head Physician.