An "INTEGRATED SERVICE"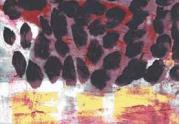 The Physical Medicine and Rehabilitation Service (SMFR) was found in the 1970s to provide rehabilitation services for long-stay patients.
The changes that have occurred over the years have brought the SMFR to a position in which it promotes, not only rehabilitation activities, but also a rehabilitative transformation of the departments. This has allowed us to integrate the UGC-US and MFeR departments within the Rehabilitation Service. The SMFR is autonomously responsible for the rehabilitative project for patients admitted to the rehabilitation departments and, with its own staff, organises the services that are provided to the patients.
A fundamental task of the SMFR is that of defining rehabilitation needs, and of planning – together with patients and their families – the post-hospital route with the aim of continuing the treatment or reintegration. For more disabling pathologies, the SMFR maintains, using methods detailed below, regular contact with patients in order to monitor changes over time and to define further rehabilitation needs. Within this ambit, the SMFR maintains close contacts with the extra-hospital facilities of the Department and performs an integration function between all the units of the Department itself.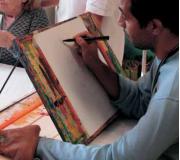 The SMFR also acts autonomously in regards to the rehabilitation choices of the patients admitted to the departments for acute cases of the Sacro Cuore Hospital. The transferral of in-patients from these Operative Units (i.e., Orthopaedics, Neurology, etc.) to the Rehabilitation Departments (UGC-US, MFeR) occurs following the decision of the physiatrists in agreement with the heads of the above-mentioned areas.
Many of the skills and activities offered by the SMFR are aimed at the diagnosis and rehabilitative treatment of outpatients accessing the Negrar Hospital.
Location, access and opening hours of the rehabilitation centre
The Centre's staff works with the patients in several different areas (rehabilitation gyms, clinics and offices) spread over the three blocks of the Hospital.
The secretary's office, doctors' offices, head of service offices are all located on the first floor of the Don Calabria Hospital.
Secretary's office (opening times: 9:00am-12:00am and 1:30pm-3:00pm from Tuesday to Friday) tel +39 045 60 13 436
Head of service: tel +39 045 60 13 528
Head physician: +39 045 60 13 914
Fax: +39 045 60 13 435
Access to the rehabilitation centre is reserved to staff and patients. In particular, where the more complex treatments are performed, it is forbidden to enter during therapy. Confidentiality, respect of privacy and the therapy needs of patients requires that they are treated in quiet, private surroundings.
Should the presence of family members be required, authorisation will be given by the staff to access the rehabilitation area.
Each rehabilitation area has its own opening times which vary depending on the needs of the service. These are displayed in each area.