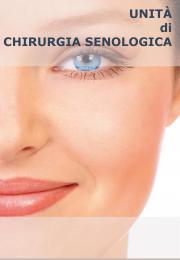 Most of the patients treated in the Unit have non-palpable breast lesions.
These are identified during surgery through the introduction of a trace of carbon, applied by the Breast Radiologists in the days preceding the operation. The technique allows us to identify non-palpable mammary lesions characterised by small groups of micro-calcifications or small shadows visible during a mammogram and/or scan.
Microbiopsies are also carried out on the mammary lesions for which the histological characterisation is necessary to evaluate any indication of the neo-ancillary chemotherapy.
In our unit, we give great importance to the application and development of treatments to preserve the breast,Quadrantectomy and Tumourectomy.
The conservative strategy in surgery has gradually evolved and today also includes the treatment of underarm lymph nodes.
The identification, removal and histological study of the Sentinel lymph node is now an established procedure that means, in a large percentage of the cases of carcinoma there is no need to completely remove the underarm lymph nodes, an operation that is often made more serious by unpleasant consequences
Intra-operational radiotherapy is an innovative technique.
This consists in applying radiation only to that part of the gland where the neoplasia is found, following the surgical removal of the tumour. The dose of 21 Gray, issued by a linear accelerator found inside the operating theatre, can be biologically added to the total dose administered on the entire mammary gland with external radiotherapy. Currently, a clinical study is in progress that compared Intra-operational radiotherapy with conventional radiotherapy.
Intra-operational radiotherapy allows us to reduce time spent on external radiotherapy, around 4-6 weeks, furthermore sparing the skin, the thoracic walls and the heart from radiation. In fact, only the area where the tumour is present is subject to radiation, that part which is exposed to the risk of local relapse. We predict that, in the future, Intra-operational radiotherapy will be the elective form of radiotherapy for patients undergoing conservative surgery.
Intra-operational radiotherapy is also suitable in areola and nipple-sparing mastectomy which means in selected cases sparing the areola and the nipple from radiation during the operation, before prosthetic reconstruction.
Furthermore, we collaborate with the Plastic Surgery Unit, for the reconstruction of the breast following mastectomy, and also for remodelling both the operated breast and the other breast following radical or conservative surgery.