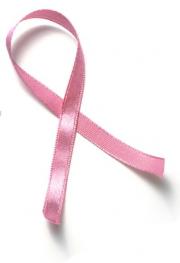 4th floor of the Sacro Cuore Hospital (Entrance C).
-Ward Secretary Office: +39 045 6013493.
-Breast examination booking: +39 045 6013548 (Centre of the Study of Breast Pathologies)
-Email: chirurgia.senologica@sacrocuore.it
The Breast Surgery Unit is ready to help whenever a breast tumour is diagnosed, offering personalised treatment for all women at every stage of the illness.
The Unit ensures high standards of care, identifying and applying the most up to date and efficient therapy strategies in the treatment of breast pathologies.
Outpatient breast tumour examinations are carried out on average within four days from making the booking.
The Outpatient Clinic for the Study of Breast Pathologies is open on Mondays, Thursdays and Fridays from 9am to 1pm.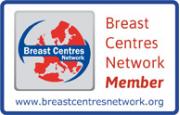 Our Breast Surgeons work within multi-specialised teams including Oncologists, Oncology Doctors, Pathologists, Radiologists, Radiotherapists, Nuclear Doctors and Plastic Surgeons.
Every year we carry out over 1,000 examinations and more than 300 operations, mainly for oncological pathologies.
Services
– Initial Breast Examination. This is when we take on the patient. She is informed of the diagnosis, given information on the disease and shown the need for further examinations or the type of surgery recommended.
– Follow-up Breast Examination. The results of the operation are checked, and subsequent examinations will be prescribed if necessary.
– Preservative and neoplastic surgery (tumourectomy and quadrantectomy). Approximately 70% of neoplasia operations keep the breast intact.
– Biopsy of the sentinel lymph node with intra-operational examination. By identifying the lymph node that was initially affected by the neoplasia and by examining it during the operation, the procedure allows us to avoid complete removal for those women whose neoplasia is not localised to the lymph nodes in the underarm.
– Underarm lymph node removal. The removal of all the lymph nodes in the underarm area where necessary.
– Intra-operational radiotherapy (IORT). Carried out by our Oncological radiotherapists on selected patients during preservative operations.
– Skin sparing mastectomy. Only a small part of the skin of the breast, as well as the complex nipple-areola area, is removed in those women who have to undergo a mastectomy.
– Nipple-areola sparing mastectomy. In women with small breasts and with a neoplasia which is not too close to the nipple-areola area, this area may be spared.
– Prophylactic mastectomy in high risk women. Women with a genetic predisposition for breast tumours may require an operation to remove the mammary gland for preventative reasons.
– Removal of benign lesions.
The Breast Surgery Unit in the Sacro Cuore Hospital is part of the Senonetwork Association and the international Breast Centres Network.
For further information on breast tumours, treatment and for practical advice read this document